Easter Concert 2006.
*Please ignore the dates on the photos somebody forgot to set their digicam..yikes.
*
Last Saturday
26th April
there was a small concert at the Beppu Dendosho/Beppu Baptist Church the one we go to on Sunday. Though it had been raining for most of the day the turn out was quite good. Our pastor Yoshida Sensei and his wife Mari are both very good vocalists and they decided to put on an Easter Concert continuing from the one Mark Fellizar inititated in 2004.
Mark
is the eldest son of
Professor Francisco Fellizar
and
Dr Nectarinia
of the Philippines. He graduated just this March, from Siliman Seminary College and is now a full fletched pastor. When he was a seminary student he did his internship here in Japan at our church with another Japanese student Mikami Azusa. In his time he put on a concert, had the entire service translated into english and set up on the projector for the benefit of us foreigners and started up an International Fellowship on Saturdays. Thanks to him we have more fun activities at church.
My husband was in the first concert and they asked him again to participate in the second one. He asked to be excused as his baito would leave him with almost no chance to attend rehersal. Maro has part time work from Mon- Friday 6pm to 1 am but because the place is in Oita they have to be picked off at around 4:30 as it is a one hr 30 minutes drive. In the end he had to do as it was for the Lord and so he had to make time.
Jinggo, Malolo & Sho after the Concert!
Malolo trying to reconcile fact that he's singing in a church not a nightclub!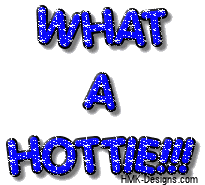 The concert was only an hour and a half ..short n sweet.
Lynette Fellizar
who is also a medical doctor like her mom & here on vacation sang with her younger brother
Jinggo
who is the lead guitarist. Pastor sang a duet with his wife a lovely number called the "
Purple Robe
". Maro sang "
I'm Trading My Sorrows
" with brother Kaitu'u Funaki from Tonga plus a couple of other songs. It had a very intimate feel to it and a nice way to introduce our Japanese friends who are non Christians to da faith. For some the Bible is a bit too heavy and scares them away. But songs are a much gentler way to spread the good news without ramming it down people's throats.
It was a good day and most of the people who came some as far as Hiji, Nakatsu & Oita City enjoyed themselves. They wished that the program was longer and also in a bigger venue. But I think its good to start small who knows BCON Plaza may be the next place to in da near future but for now it was good enough.
Eryln Carmellia
a very special young lady from Indonesia who is a fourth year student looking to graduate March 2007, played the piano, Sho from Okinawa was the drummer and Yoshida sensei was on bass. Lynette, Mari and Maro provided the lead vocals and Funaki was the MC. God was at the helm and the rest of us were along for the ride.
Gorgeous

Lynette

with sisters

Icha

and

Erlyn

out in the foyer after the concert.
Well we can't all be on centerstage (quite liked the movie with the same title) someone has to be in the cheering section. To be honest I purposely refrained from singing as I did not want to upstage anyone (jokes) My singing prowess goes as far as the rooms at karaoke. In there I am free to sing to my hearts content without causing irreparable damage to anyone's ears..but I am happy that at least one member of my nuclear family can sing in tune ha!ha!
Overall it was a wonderful day.
We enjoyed ourselves tremendoulsy and we pray that God was glorified through the praise and worship. And that his righteous name was magnified through the voices and talents of his children.